Choose the best hotspot for a Body to body massage
London is a city of culture and creativity, with so much to do and so much to see. Surrounded by people from all different walks of life, it really is a hub for discovery and adventure. If you are a local resident, tourist or perhaps just a visitor to London – Why not try a body to body massage at some of the best hotels in the city. London is known for its erotic massage scene and there are many parlours scattered across the city for you to visit. However, if you are looking for something a bit more luxurious, why not book a hotel room and make use of the outcall services available?
Many massage companies in central London offer outcall services, meaning you can choose a massage therapist through their website and they will send her right to your hotel room for your desired time – it's as easy as that! In an age with Deliveroo and Uber Eats, it's only fair we can order some sexy fun right to our door too.
I have made a list of some of the best hotels, in the best areas of London for you to get a body to body massage in to help you get one step closer to climax;
Hyatt Regency London – The Churchill

30 Portman Square, Marylebone, London W1H 7BH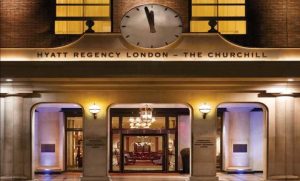 Based in the heart of Marylebone, a chic-residential area in London with independent boutiques and restaurants, it is the perfect area to receive a body to body massage. The Hyatt Regency London – The Churchill Hotel is amazing if you are looking for a luxurious and fancy experience. There is a massage parlour in Marylebone; therefore it will be very easy and accessible for the girl to come to you. Also, if you would like to come to select a masseuse personally at the parlour then you will be able to do so. The beautiful architecture walls and the large bathtub sets a sexy scene and you and the masseuse will feel like you are in a movie together with this setting.
Hilton London Heathrow Airport

Heathrow Airport, Sheffield Road, Hounslow TW6 3AF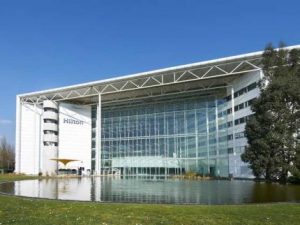 Many visitors to London are very limited for time as they often come on quick business trips. However, there are so many outcall services; therefore you can book an appointment with a masseuse to receive a full body massage at your hotel at the airport. The best hotel to do so is the Hilton at London Heathrow. Not only is it a great hotel, but it is also very private and discreet. It also has an amazing swimming pool where you could refresh before or after your session.
Sofitel at London Heathrow  

Terminal 5 London Heathrow Airport, Wallis Rd, Longford, Hounslow TW6 2GD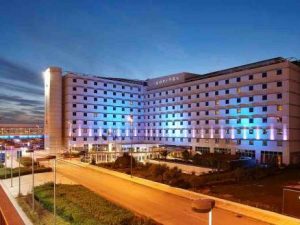 The Sofitel is a beautiful hotel right next to Heathrow Airport. It is very accessible and easy for masseuses to reach from different areas in London. Although it is not in London centre, the masseuse would be able to reach you within under an hour in a cab. Although it is still on the expensive side, it is still very affordable.
Holiday Inn London – Kensington

High St.

Wrights Ln, Kensington, London W8 5SP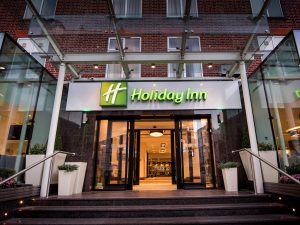 Although The Holiday Inn may not be up there with the most luxurious hotels you can book, it is cheap and cheerful. The Holiday Inn in Kensington is close to local bars, restaurants, shops and transport links and is very accessible for the masseuse to reach you. It is always clean and fresh and as it is cheaper, you then have more money that you could possibly use on a longer session with the masseuse.
Travelodge London Central Kings Cross Willings House,

356-364 Grays Inn Rd, Kings Cross, London WC1X 8BH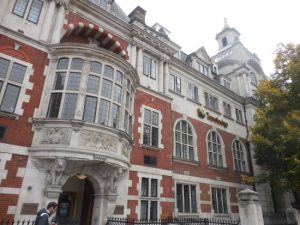 Although the Travelodge may not be the most luxurious of hotels, it is very cheap and it is easy to bring visitors in. It is very discreet; therefore you will be at ease knowing that your time with the masseuse will be confidential and private. The Travelodge at Kings Cross is very central in London, therefore, you will be very close to local transport links and amenities.
The Asian masseuses in London are very professional and have been trained at some of the most elite massage therapy schools across China, Japan and Korea. They all specialise in the body to body massages, which are highly erotic and sensual. Many of the masseuses prefer to perform these in hotel rooms with their clients as they have more privacy and the client usually feels more comfortable. When the client feels more at ease then it is easier to become intimate and you will both enjoy it is a lot more.
Canary wharf tantric has many outcall services to offer but there is nothing better than an outcall body to body massage at your own hotel, for more information on the service visit our body to body massage Canary Wharf London page or for bookings call now on 07767966512.